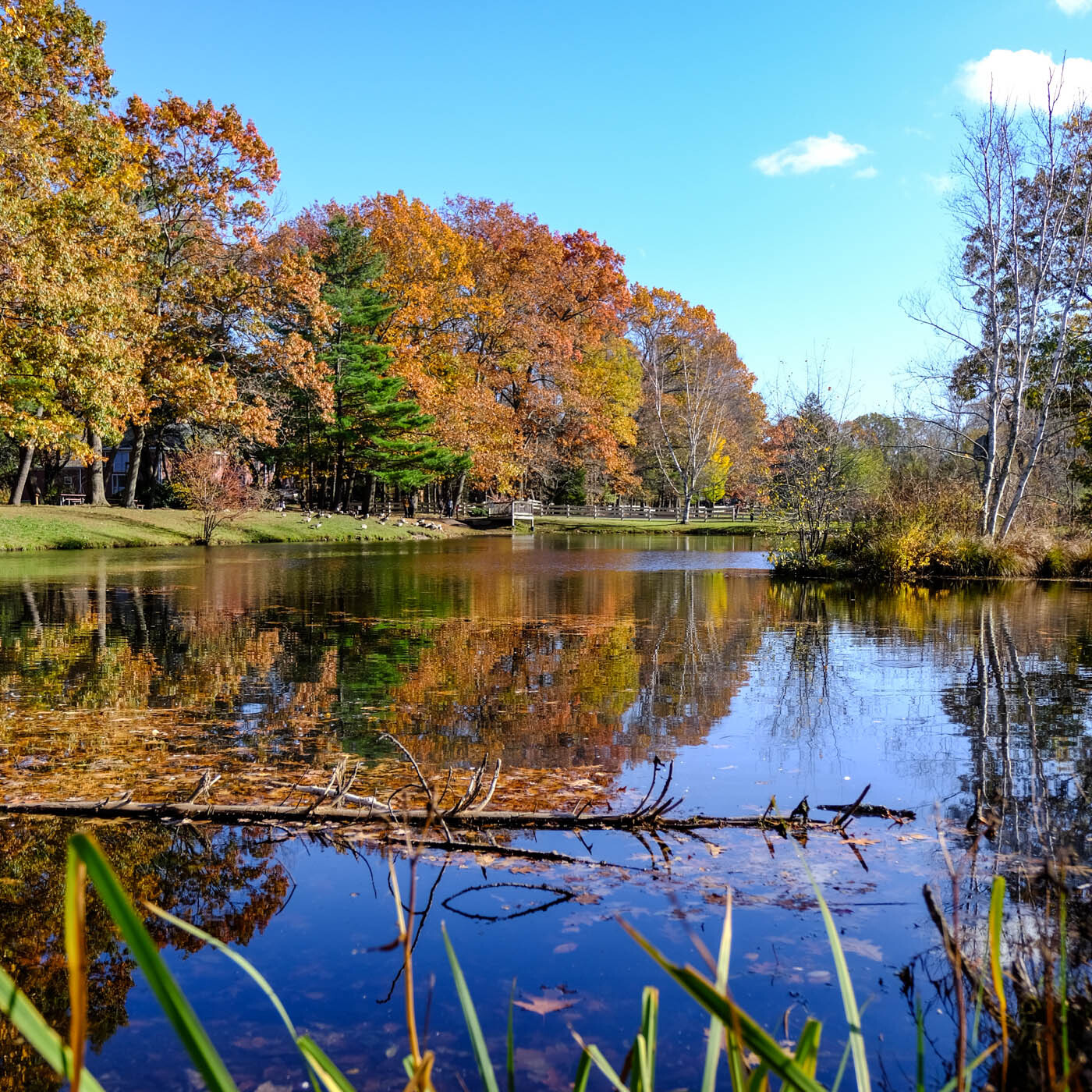 Natural Resources
Danvers aims to protect and enhance the natural resources, ensuring clean water and open spaces are accessible to all.
All year long residents enjoy parks, forests, wetlands, and natural spaces in Danvers. We have to balance growing our community with protecting our natural resources. We can take steps to ensure that our buildings, roads, and landscapes are more resilient to climate impacts while supporting a healthy environment. One way to do this is to reduce impervious surfaces, increase tree cover, and embrace nature-based solutions, like green infrastructure, to decrease flooding and reduce pollution to our waterways.
Source: Danvers Community GHG Inventory, KLA, 2022
Our treasured natural resources are not only important for recreation, but they provide essential benefits to our community and environment.
Did you know trees cover 42% of all land in Danvers?
Trees have many benefits, such as keeping us cool on hot days, filtering pollution out of our air and water, and providing habitat for local wildlife. Request a Street Tree for your home or business and help Danvers increase the Town's tree canopy.
Natural Resources and Equity
Parks bring great value to our community. They are important spaces for recreation and help residents enjoy healthy and active lifestyles, which can reduce risk of exposure to climate impacts, disease, and illness. Danvers Recreation offers programs and events for residents to stay healthy and have fun.
Parks and natural areas are also are good for our well-being, increase property values, and are important habitat for wildlife. Right now, 53% of Danvers residents live within 10 minutes walk to a local park. We want to take steps so that all residents have easy access to a local park and everyone can enjoy their benefits.
Danvers has been drawing our drinking water from Middleton Pond since 1876 — which produces more than 3 million gallons a day! Today, climate impacts like drought are threatening our water supply. To meet our needs and address climate risks, we must conserve water where we can.
We're already making progress in terms of water conservation. Between 2017 and 2021, Danvers reduced water consumption by 15%. To keep up this trend, our community has more work to do to preserve this resource for the future. Every drop counts!
Source: Town of Danvers Engineering, Cost of Water 2017-2021 Study
Support our Natural Resources!
Protect our natural resources and diversify our ecosystems where you live and recreate.
---